Image: Unsplash – Kristine Litvjak
[Emily Alvarenga | Contributing Writer]
The holiday filled with chocolates, stuffed animals and romance is here. And whether you're single, in a relationship or somewhere in between, Valentine's Day never seems to live up to your expectations of being an extraordinary day you will never forget. Yet every year, most never stop dreaming big, imagining a romantic day straight from their favourite Nicholas Sparks novel.
Fancy Restaurants
Expectation: You get to wear your new dress and matching heels to a fancy, candlelight dinner at your favourite restaurant.
Reality: All the restaurants are booked months in advance so you're stuck eating takeout and watching a movie on the couch in your pyjamas… like you do every other night.
Single, but hopeful…?
Expectation: That cute guy you work with will finally work up the courage to ask you out, complete with a bouquet of flowers.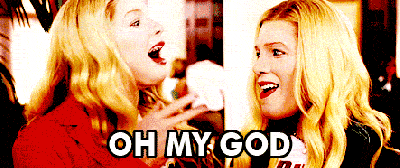 Reality: You see him kissing that co-worker you hate and handing her your bouquet, of course she's his type…
Dancing the night away
Expectation: He'll take your hand and ask you to dance, pulling you close and wrapping his arms around you. He knows how much you love to dance.
Reality: He doesn't dance.
Dinner for two
Expectation: You'll share the spaghetti and meatballs at dinner, like a scene straight out of Lady and the Tramp.