[Kat Clements |Contributing Writer]
Let's face it; politics isn't always the most interesting subject. Luckily, UniVerse is here to tell you what you need to know.
What's a General Election?
Let's start with the basics.
The UK holds a general election once every four years. All UK citizens over the age of 18 are entitled to vote in their constituency (the district where you live – and, fyi, students can vote in the constituency where their uni is as well if they want), for the candidates who are standing for MP for that constituency. The UK operates a first-past-the-post system, where the party who has the most MPs gets to elect a prime minister (almost always the leader of their party).
Who are the main parties? Who am I voting for?
There are a lot of political parties in the UK. Depending on where you live, you might not be able to vote for all of them, but here are the big five.
Conservatives
AKA the Tories. The Conservatives have been one of the two parties in charge for the last five years.
Party leader: David Cameron (current PM).
Policies: The Tory party have been heavily focussed on the economy. Key points in their manifesto include extending the right-to-buy (where tenants renting houses for a certain number of years can buy them outright) and reducing the deficit as well as creating more jobs by supporting small businesses.
Labour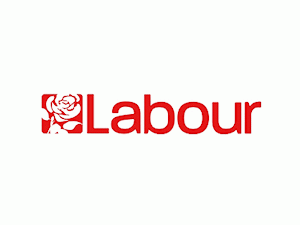 Labour have been in opposition for the last five years. Before that they led the government with Gordon Brown.
Party leader: Ed Miliband
Policies: Labour's manifesto emphasises the party's status as the champion of the working class. Key proposals include cutting university tuition fees to £6000 per year. Labour also promise that their manifesto requires no additional borrowing and their budget will cut the national deficit.
Lib Dems
AKA Liberal Democrats. The Lib Dems have been in the coalition government with the Tories for five years.
Party leader: Nick Clegg (deputy PM).
Policies: The Lib Dems plan to increase income tax cuts for low and middle earners, and promote apprenticeships to create jobs and support small businesses.
UKIP
AKA UK Independence Party. UKIP are relative newcomers but are doing well in the polls and have won several European Parliament seats.
Party leader: Nigel Farage.
Policies: UKIP are pushing for an exit from the European Union, an end to EU law and regulation, and tighter curbs on immigration.
Green Party
Also newcomers, the Green Party have only one MP but a recent surge in support has allowed them to stand candidates in almost all constituencies.
Party Leader: Natalie Bennett.
Policies: The Green Party believes that tackling environmental issues like climate change is the way to deal with economic issues. A key policy is increasing the number of homes with insulation.
The general election is on May 7th. If you're not already registered to vote, you can do so at www.gov.uk/register-to-vote. More information on all of the parties can be found on their websites:
#Greens #Labour #Conservatives #GenerationVote #Politics #GeneralElection #LiberalDemocrats #UKIP